We're looking back at 2018 and seeing what music, artists, and workout types each instructor featured during the course of the year during their workouts. Today we have Andy Speer.
Andy's most frequently played artists during his workouts in 2018 were:
Here were the most frequent workout types for Andy in 2018:
Adv. Bootcamp: Core
Arms & Shoulders Strength
Int. Bootcamp: Bodyweight
Rock Bootcamp
Chest & Back Strength>
Adv. HIIT Run
Full Body Strength
HRZ Bootcamp: Bodyweight
Adv. Bootcamp: Glutes & Legs
Int. Bootcamp: Full Body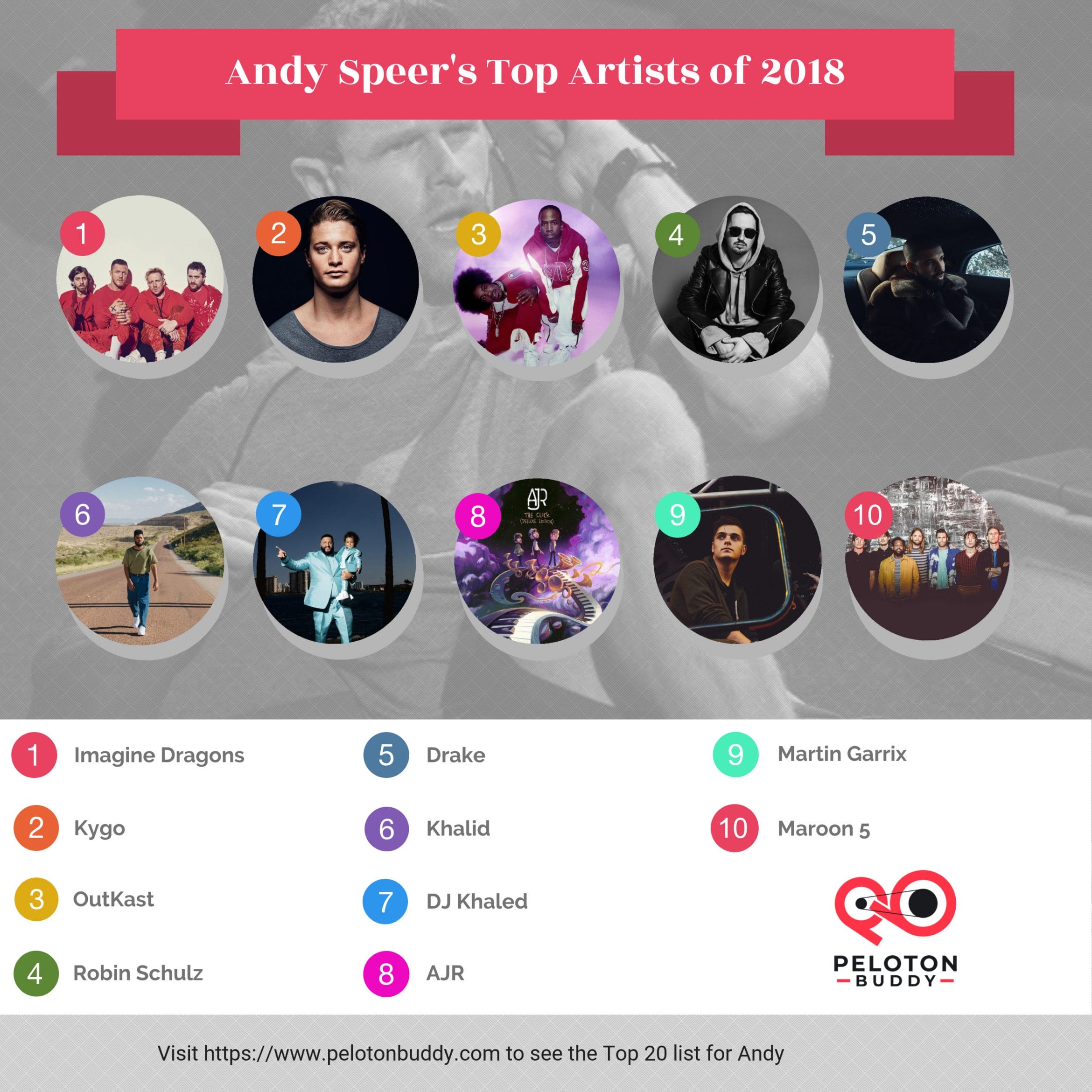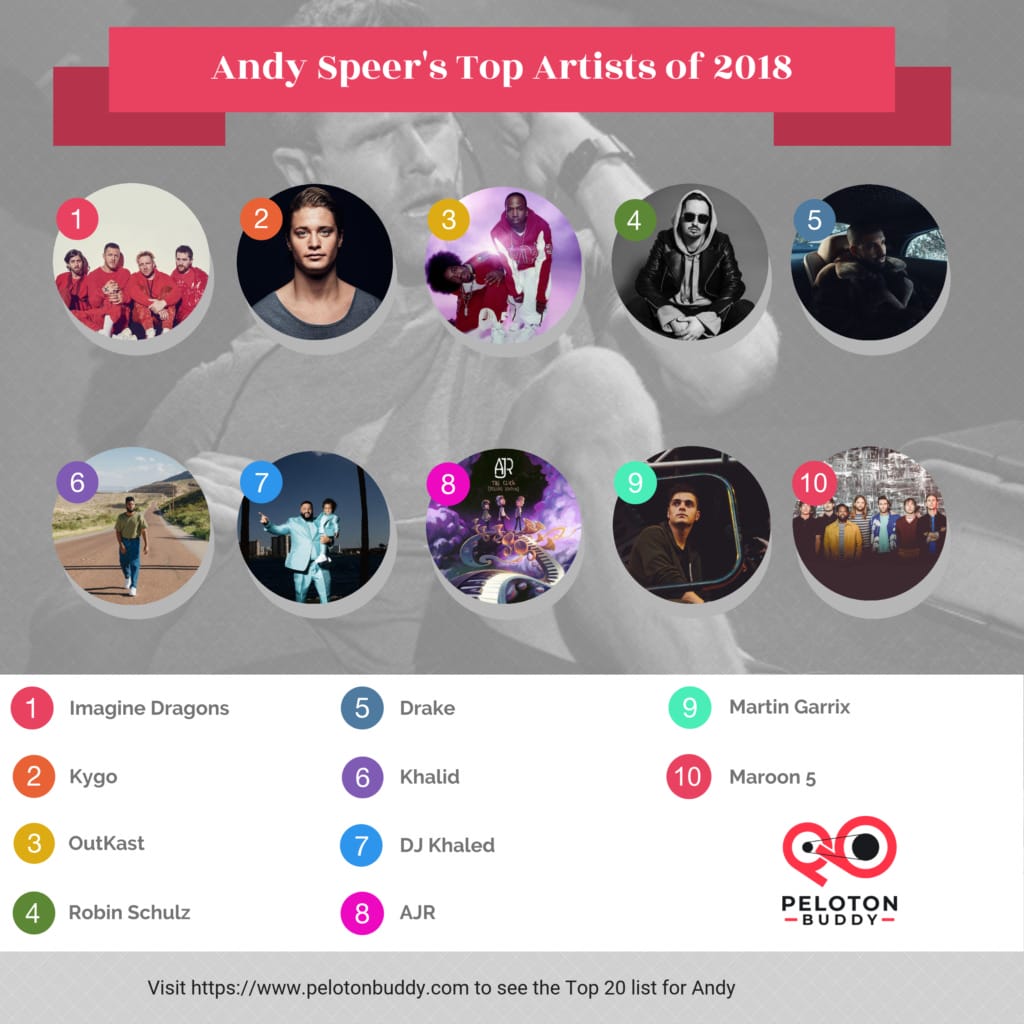 ---
Want to be sure to never miss any Peloton news? Sign up for our newsletter and get all the latest Peloton updates & Peloton rumors sent directly to your inbox.