Peloton has sent a software update to United Kingdom and Germany-based Peloton Tread devices which adds additional ways to wake up the Peloton Tread. As of January 11, members can spin one of the knobs, use the stop button, or press the power button to wake the Tread.
Peloton posted the update in the Official Peloton UK Member Group on Facebook:
Beginning January 11th, UK and DE Tread owners will be able to wake their Treads, when powered on but inactive, by pressing the stop button, interacting with the speed or incline knobs, or pressing the power button on the back of the Tread tablet. Tapping on the tablet touchscreen will not wake the Tread.
We are committed to providing our members with a best-in-class experience and can't wait to see you on the Leaderboard!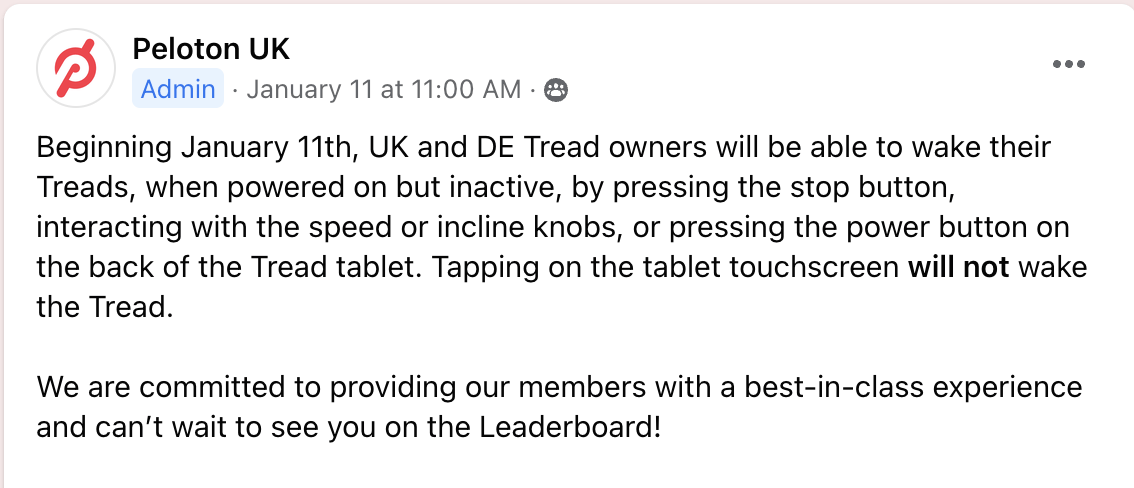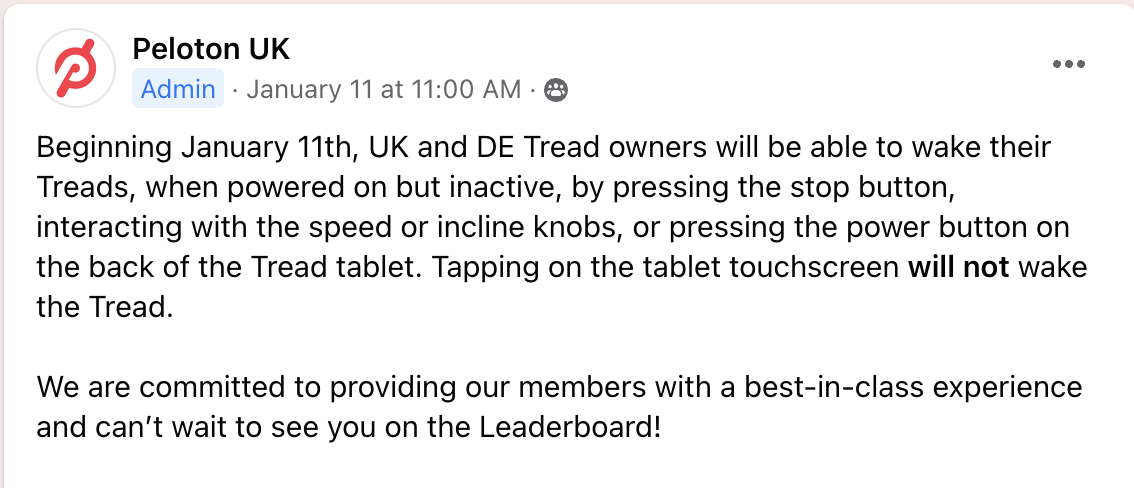 While the message states that the update will also remove the ability to simply press the screen in order to wake up the device – we have received reports this isn't the case. Members are sharing that they can still touch the screen to wake it up, in addition to pressing one of the buttons.
Note that nothing has changed in terms of powering the device on from a completely off state – this update only applies to waking the Tread when it is in a "sleep" state and not completely turned off.
It is currently unclear whether this update will be applied to the United States, Canada, and Australia.
---
Want to be sure to never miss any Peloton news? Sign up for our newsletter and get all the latest Peloton updates & Peloton rumors sent directly to your inbox.