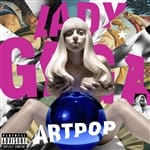 Recently Played Lady Gaga songs: G.U.Y., Boys Boys Boys, Paper Gangsta, Marry The Night (Lazy Rich Remix), The Fame, La Vie En Rose, Marry The Night (Radio Edit), The Edge Of Glory (Foster The People Remix), Judas (Thomas Gold Remix), Poker Face (Space Cowboy Remix),
This artist has been featured as part of the Peloton Artist Series. Click here to find out the details and date of those workouts!!
The full list of Peloton classes that include Lady Gaga songs has been removed at the request of Peloton. We hope to add this feature back one day, so you can once again see which Peloton rides, Peloton Runs, or Peloton yoga classes have songs by Lady Gaga. In the meantime, you can search for artists & songs on your Peloton Bike or Tread.