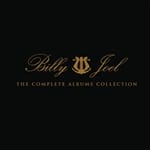 Recently Played Billy Joel songs: Heartbreak Hotel, Running On Ice, New York State of Mind, Summer, Highland Falls - Live July 2008 At Shea Stadium, Queens, NY, My Life, We Didn't Start the Fire, Captain Jack, Pressure, Only the Good Die Young, Piano Man,
This artist has been featured as part of the Peloton Artist Series. Click here to find out the details and date of those workouts!!
The full list of Peloton classes that include Billy Joel songs has been removed at the request of Peloton. We hope to add this feature back one day, so you can once again see which Peloton rides, Peloton Runs, or Peloton yoga classes have songs by Billy Joel. In the meantime, you can search for artists & songs on your Peloton Bike or Tread.