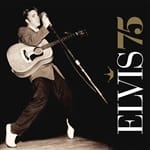 Recently Played Elvis Presley songs: Treat Me Nice, Blue Suede Shoes (Remastered), Pocketful of Rainbows, Can't Help Falling in Love, And the Grass Won't Pay No Mind, Bossa Nova Baby, Suspicious Minds, Burning Love, A Little Less Conversation - JXL Radio Edit Remix, Hound Dog,
This artist has been featured as part of the Peloton Artist Series. Click here to find out the details and date of those workouts!!
The full list of Peloton classes that include Elvis Presley songs has been removed at the request of Peloton. We hope to add this feature back one day, so you can once again see which Peloton rides, Peloton Runs, or Peloton yoga classes have songs by Elvis Presley. In the meantime, you can search for artists & songs on your Peloton Bike or Tread.